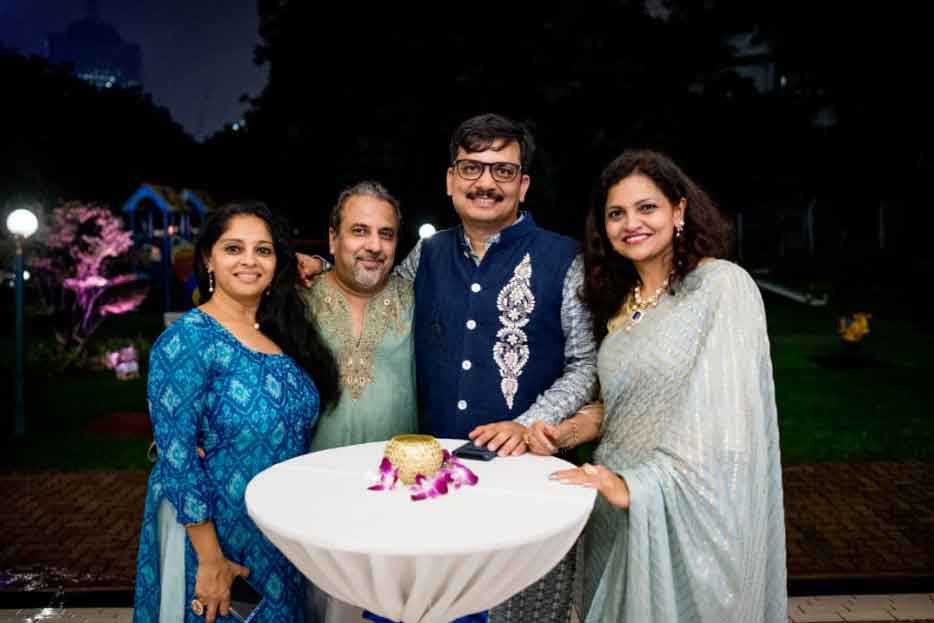 WTF just like its name is a unique amalgamation of quirky and classy. At a glance, even though our name gives nothing away to the audience, about our food or the fact that we serve the best vegetarian food variety in the whole of Kuala Lumpur. We were quite confident that it would at least catch their attention, and our taste then works the charm. Our restaurant is on the other side of Bangsar, which was quieter when we started but has since been gaining a lot of popularity.
Many of you reading may wonder, how such a name would have been inducted? Well, it was a bit of a slip when one of the partners suggested the name and the reaction from the others was horror but changed to a quaint "yes" very quickly. The expansion of the acronym WTF came way later as an afterthought and thus the journey of What Tasty Food began. It is still a result of a passion for creating, eating and feeding healthy, real food to vegetarians & vegans from all walks of life. It is quite momentous to think that although we only opened 7 years ago, the idea was in the making of two of the partners for more than 20 years.
While living & travelling around Asia, one realizes there is a real dearth of good vegetarian restaurants serving tasty, healthy food. As the saying goes, it's not enough to be healthy but also delicious and what's most unheard of is variety in vegetarian or vegan food. We as vegetarians have often been asked, how we like surviving on grass or how we do not realize what we are missing. Though the instances being humorous, often left us pondering.
The idea of not just introducing vegetarian food in Kuala Lumpur but was also to reinvent the whole concept of vegetarianism! It was born from the fact that all the partners being vegetarians from birth, wanted to show the world that vegetarians can indulge as well. We can proudly say that there has never been a need for us to even look on the other side of vegetarianism due to wonderful homemade recipes around us. We are delighted to say that we specialize in bringing to your tables - not just tasty vegan and fusion meals but also an entire range of cakes and cold desserts through our tried and tested recipes. We love the art of cooking and are always willing to learn new creative methods that would entice your most endearing palates.
One of our most important beliefs is that fresh food is the only way to real health, and we love to indulge our patrons with variety from the streets of India bringing in the flavoursome chaats, and the scrumptious North Indian food from the snacks to the mains as well as the Western dishes like Italian pasta & pizzas. One of our most popular creations is the variety of sizzlers that would sizzle you. We also serve the Malaysian national dish, Nasi lemak with a twist, as in on a hot dish as a sizzler! At WTF, you also find an array of desserts which includes sweets from many parts of India. Our beautiful kesar jalebis are the talk of the town.
When it comes to service, we don't just indulge our patrons at the restaurant; we also cater to parties and weddings with the same passion that we serve you at the restaurant. Vegetarianism is a way of life for us and therefore being compliant to Vegans, Jains & Buddhists methods of eating has become a part of our forte. We also do buffets on some Sundays mainly to give our lovely fans varieties from Grandma's kitchens to fine dining restaurants around the world.
We believe no customer should have to keep 'hunting' for a proper vegetarian meal to satisfy the tummy or the mind. We have this continual want to serve our customers with everything because we always are ardent to share all our joy.
Come in for a hot cup of masala tea (or chai) to have a chat with any of us, and we shall take you through a delectable journey of food from the North to the South of India and the East to West of flavours!