Vegan food! The name itself tells you a lot of things. It's all about holistic food. No meat, no dairy, no ghee and no butter! Only healthy food and plant based food; that's what veganism is all about. Searching for a vegan friendly restaurant is difficult, as most restaurants are not pros when it comes to vegan gluten free food.
Yes, gluten free too, if you are a vegan and have gluten intolerance, then you need to say goodbye to wheat products too! Sad right! Well, no. there are some vegan recipes with no gluten at all. Let's have a look and check out if this menu works for you or not!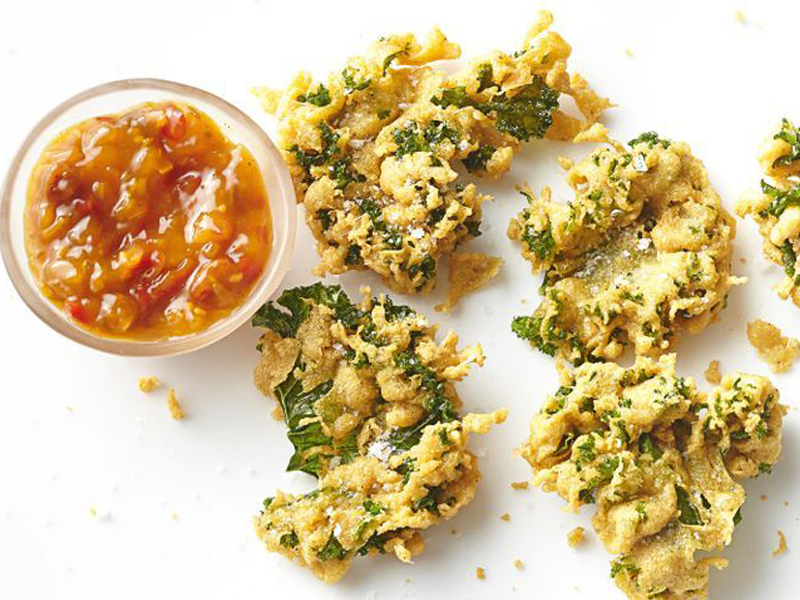 Baked Kale Pakora
Pakoras are crispy Indian fritters. You would love them with a cup of masala chai or coffee. This kind of pakora is baked and simply cooked to get kale chip like the result. Served with chutney, it can taste heavenly. Using greens like spinach or chard can add variation to the food for added flavours and taste, but at the end of it all; it's completely soy-free, gluten-free, nut-free and purely vegan. This pakora is a perfect choice if you are hanging out with family or friends in the evening and desire something light to snack on.
Using chickpea and rice flours, a thick batter is prepared. Then salt, cumin, turmeric and cayenne are added for flavour. Don't forget the chilli and ginger for additional tangy flavour and definitely a bunch of kale leaves is essential, as after all its baked Kale Pakora. After the batter is prepared, bake at 425 degrees for 30 minutes and the meal is ready!
Don't have time for this, then visit a reputed restaurant serving vegetarian vegan food in Bangsar and be served like royalty.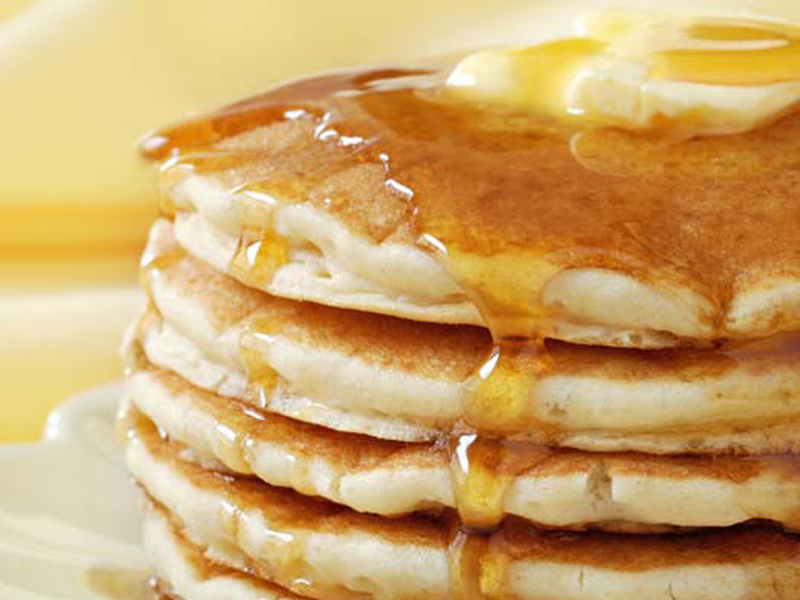 Jaggery Pancakes
Enough of the hot and spicy stuff. Now, let's get something sweet yet tangy for the tongue to taste. Vegan people with gluten intolerance can have a sweet tooth and jaggery pancakes are made for them. These pancakes are made with quick mix rice flour batter and then sweetened with jaggery. The spicy taste can be added (if you at all want it) by adding green chilli paste. Jaggery is not only sweet, but it also has a rustic aroma, colour and flavour than the boring white sugar. Thus, just like jaggery, the pancakes too get the intense aroma after cooking, which will make people around the table salivating and asking for 'some more'.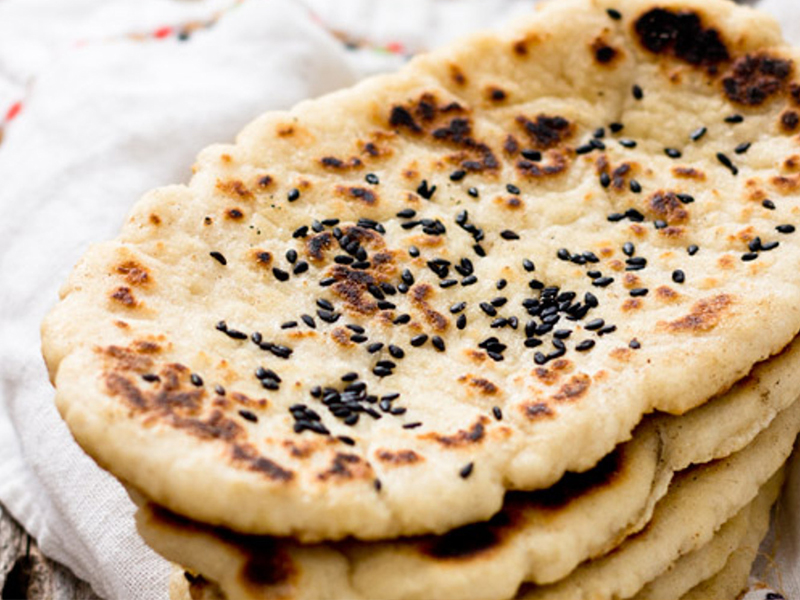 Naan Vegan Grainfree – Gluten free too!
Naan flat bread, grain free and completely gluten free. No yeast means, it's purely vegan. Serve your guests with dips and have it yourself too! Yes, it's that yummy and really good to taste. The flatbreads are pliable, soft when warm and cakier when it cools down. With chickpea flour, flax seeds, baking powder, blended tofu, baking powder and oil make the batter. Heat the batter to 425 degrees. Line the baking sheet with the parchment. The batter needs to be spread on the parchment and baked, and all this while keep the naan needs to be covered. Lastly, brush oil or vegan butter and it's ready to be served.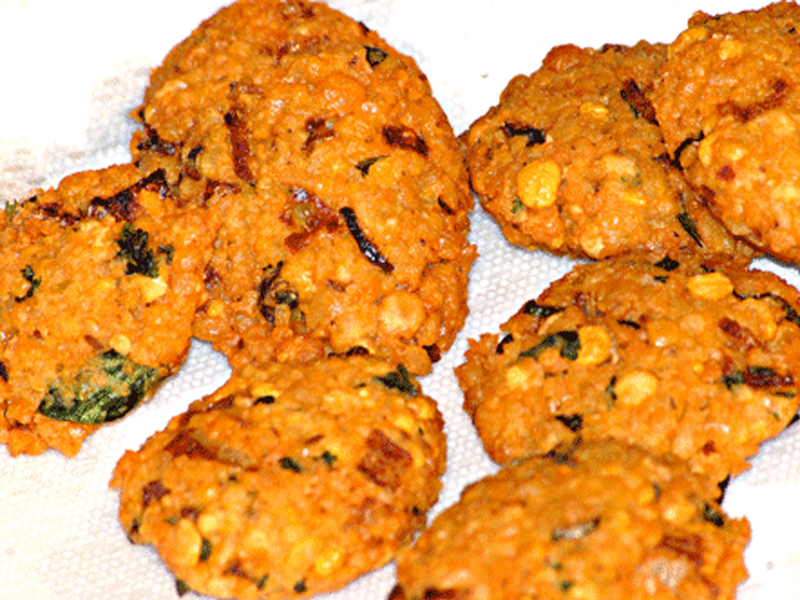 Masala Vadai – South Indian Vegan, Gluten Free Delicacy
Love South Indian Dishes? Then there is the Masala Vadai is for you. Vegan and gluten free as promised and the taste is even better than one can expect. The deep-fried and traditional masala vadai has been modified by adding dill leaves (rich in iron and folic acid). The vadais are cooked in tava, after the batter is made from chana dal (ideal for diabetics and weight watchers). The Vadai comes with healthy green chutney and hot tea. Food never tasted so delicious, yet was so healthy and nutritious. You can find such food stuff at vegetarian vegan food in Bangsar.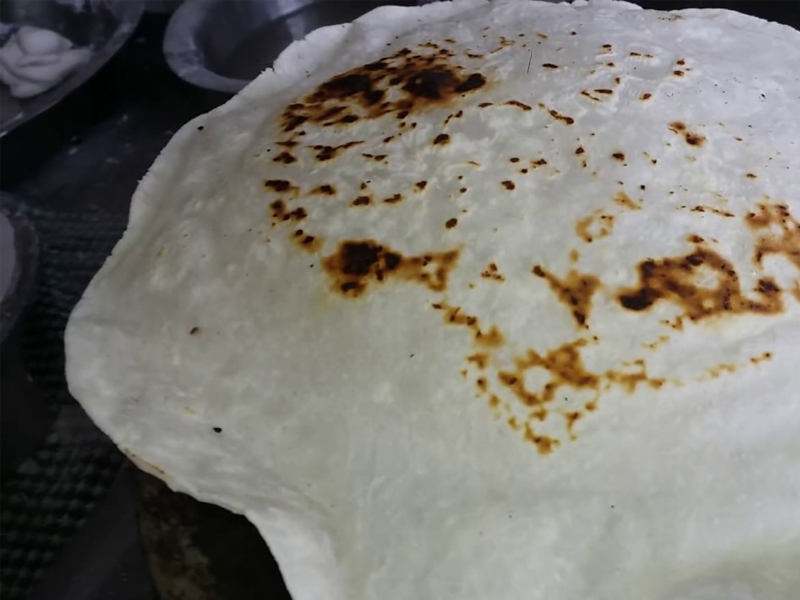 Chawal Bhakri
A Maharashtrian delicacy, this dish is made with the dough of cooked rice flour. Soft, satiating, yummy and soothing – all at the same time. Combine this dish with red chilli thecha and its simple mouthwatering. You need to serve bhakris immediately after the preparation process is complete, as the rice flour might harden over time, if left unserved.
Gluten free food and that too vegan dishes are hard to find, but there is a place that will serve you such delicacies. Take a look at http://www.wtfrestaurants.com.my/ and book a table today. They not only have popular vegan gluten free food, but also can offer you any kind of vegetarian vegan food in Bangsar. WTF really What Tasty Food can you ask for!